Top 5 Brunch Places in Minneapolis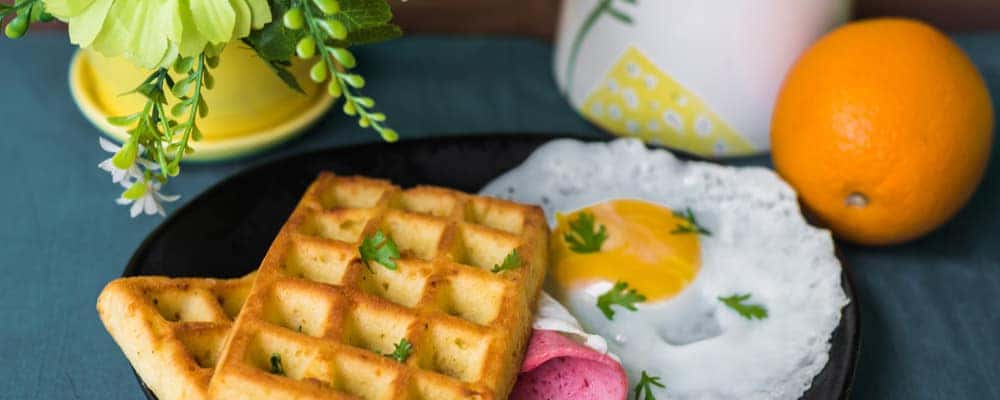 Who doesn't love brunch? Whether you're looking for traditional eggs and bacon, or want a new way to tempt your morning palette, Porsche Minneapolis has you covered! Explore some of the best brunch options in Minneapolis and treat yourself to a delicious weekend!
Grand Cafe
Pairing 1920s Parisian decor with classic French cuisine, Grand Cafe whisks diners away to a different time and place through a carefully curated aesthetic and menu. The chefs and restaurant itself have won several awards for their inventive offerings, including their Ham and Egg Cocotte with Black Truffle Cream and more.
Spoon and Stable
Located in a turn-of-the-century horse stable, Spoon and Stable highlights Midwestern cooking by using seasonal ingredients and local traditions. With duck egg omelettes, pork schnitzel, and other hearty items ready to satisfy your cravings, this delightful spot keeps the morning cocktails flowing while you enjoy time with friends.
Hai Hai
A trip to Hai Hai is a brunch experience unlike any other, building on southeast Asian street food flavors for unbelievably tasty breakfast plates. Try the Laska Shrimp and Grits or Pho Corned Beef Benedict for something new, with sides of Taro Hashbrowns, bread pudding, and coconut rice to round out the amazing experience.
Centro
Centro leans into Mexican flavors and spices for the morning kick you've been looking for. Chilaquiles, Huevos Rancheros, and Carnitas Tortas are all waiting for you, in addition to the Guava-mosa that cannot be missed.
Rise Bagel Co.
If you don't have time for a sit down meal but still want something delicious to start your day, stop by Rise Bagel Co. for a modern twist on the traditional bagel. Founded by two bagel-loving sisters, this spot bakes fresh breads in flavors such as Rosemary, Poppy, and more, and makes the tastiest breakfast sandwiches in the Twin Cities.
Support Local Businesses with Porsche Minneapolis
At Porsche Minneapolis, we're proud to be part of the Minneapolis community, and are here to provide you great service. If there's anything we can do to make exploring this city easier for you and yours, contact us today!