Porsche Premier Dealer Program
What Are Premier Dealers?
Porsche Premier Dealers go beyond providing amazing customer service. They are the top performers of the Porsche brand, and they take the customer experience to another level. A Porsche Premier Dealer title is earned through great reviews, outstanding feedback about team members, and continuously delivering that something extra. This award is not strictly sales-based—it's a very prestigious honor given to those who best represent the Porsche brand.
From test drive, to purchase, to maintenance, to service, the business processes are seamless: the teams are highly-trained and take pride in the quality of their work. Clients will notice they are important to the brand, because their team is committed to making them feel that way. From beginning to the end, the Porsche Premier Dealership experience is the epitome of luxury.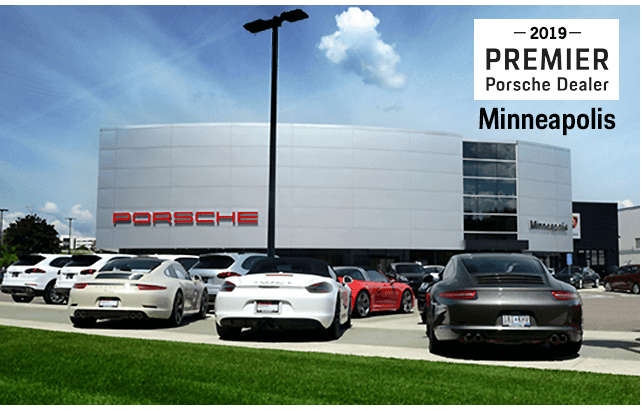 Finding Premier Dealers
Porsche only awards 25 of its dealerships this award every year. The award is not guaranteed to previously elected dealerships from year to year. This ensures that dealerships continue to strive for excellence, no matter how many times they have been designated a Porsche Premier Dealer.
Clients seek out the Premier status when searching for Porsche dealerships, and they will travel across the country to work with them. People want to do business with people that are successful. Premier Porsche Dealers are ranked the highest in the country. They are in the top performers for both sales and service. Porsche Minneapolis has now had this honor for 3 years in a row.
What to Expect at a Premier Dealership
We will take care of you. These are special cars for special people.
Whether you are looking for a new Porsche or a vintage model, expect our sales consultants to be experts, friendly, and here to serve you. No need to worry about pushy salespeople making you uncomfortable.
After all, you're buying a luxury car, so why not have the ultimate luxury car buying experience?