Porsche Premier Dealer Program
What Are Premier Dealers?
---
Porsche Premier Dealers go beyond providing amazing customer service. They are the top performers of the Porsche brand, and they take the customer experience to another level. A Porsche Premier Dealer title is earned through great reviews, outstanding feedback about team members, and continuously delivering that something extra. This award is not strictly sales-based—it's a very prestigious honor given to those who best represent the Porsche brand.
From test drive, to purchase, to maintenance, to service, the business processes are seamless: the teams are highly-trained and take pride in the quality of their work. Clients will notice they are important to the brand, because their team is committed to making them feel that way. From beginning to the end, the Porsche Premier Dealership experience is the epitome of luxury.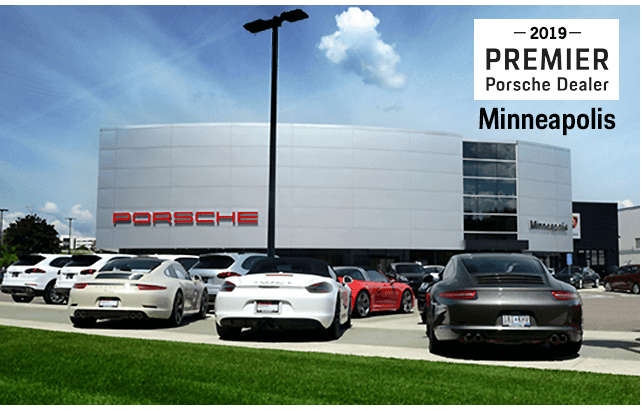 Program Definition
---
The Porsche Premier Dealer Program identifies the top 25 Porsche Dealers in the United States. It recognizes and rewards those Porsche Dealerships that best embrace the 'Porsche Business Model' – achieving the highest performance among their peers in Brand utilization, product representation and the development of key 'Porsche business drivers'; and in doing so, succeed as independent entrepreneurs who routinely exceed the expectations of their Porsche customers.
Philosophy
---
Porsche is a prestigious, authentic brand with a unique heritage and a fervent core of enthusiasts. Porsche owners are passionate about their automobiles in a way no other automotive marque can match. Those who purchase a Porsche are buying more than a car-they are buying a legend. Porsche enthusiasts are driven, successful people who demand the very best. Owning a Porsche is a reflection of their values. Driving a Porsche connects with the very essence of their psyche. This deep-rooted link between car and driver must also be forged between the company and the customer in order to create an ownership experience that is every bit as satisfying as the Porsche driving experience itself.
Since earning Porsche Premier Dealer status requires a total team effort within a dealership, please join us in congratulating the entire Porsche team at Porsche Minneapolis — a Porsche Premier Dealer.
Finding Premier Dealers
---
Porsche only awards 25 of its dealerships this award every year. The award is not guaranteed to previously elected dealerships from year to year. This ensures that dealerships continue to strive for excellence, no matter how many times they have been designated a Porsche Premier Dealer.
Clients seek out the Premier status when searching for Porsche dealerships, and they will travel across the country to work with them. People want to do business with people that are successful. Premier Porsche Dealers are ranked the highest in the country. They are in the top performers for both sales and service. Porsche Minneapolis has now had this honor for 3 years in a row.
What to Expect at a Premier Dealership
---
We will take care of you. These are special cars for special people.
Whether you are looking for a new Porsche or a vintage model, expect our sales consultants to be experts, friendly, and here to serve you. No need to worry about pushy salespeople making you uncomfortable.
After all, you're buying a luxury car, so why not have the ultimate luxury car buying experience?